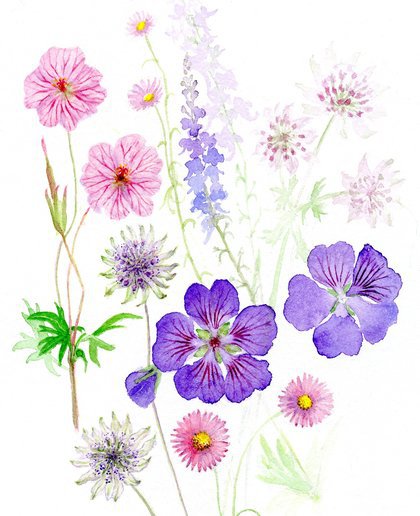 Led by Jo Hall
In this workshop we will put your brushes to work to find many different ways in which round, rigger and flat brushes can be used to depict plant forms including flowers, twigs, seed pods etc.
There will also be an opportunity to use some more specialist brushes. The works of Elizabeth Blackadder will be referenced.
Sat 26 Oct
10am – 3pm
£38 Please bring own materials unless stated
Click here to download the A Brush with Plant Forms Information Sheet.