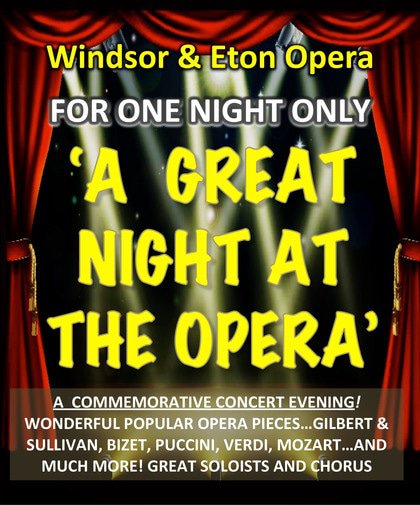 Local excellent and well-established Windsor and Eton Opera present a concert celebrating 60 glorious years with items from their popular opera and operatic productions.
Included are fun Gilbert and Sullivan excerpts and superb opera duets and arias from excellent soloists and an award-winning chorus.
They will be ones you know and love and will want to sing along to. It also remembers their highly valued late president John Handcock who did so much for the music scene in the Borough.
Courtyard Theatre
£22