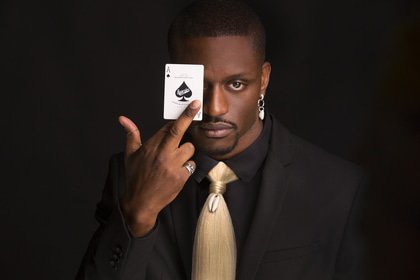 Just because you're stuck at home doesn't mean you don't deserve a bit of magic! Your sofa is the best seat in the house for this very special live and interactive magic experience.
Join your host, internationally acclaimed magician Magical Bones, fresh from his hugely successful Britain's Got Talent appearance, as he invites you to not just watch but to take part this is truly unique show live via Zoom.
Plus special guest appearances - with exclusive jaw dropping performances from some of the hottest names in contemporary magic and circus.
'Deception is rife and amazement is constant in this uplifting night of gripping tricks, full of audience interaction' ★★★★ The Guardian
£12 per household
Booking cut off time: 6pm on the day of each event
To purchase tickets for tonight's shows visit the producers website here
Run time approximately 45 mins
An online event from Broken Robot Productions in association with venues across the UK.
---
What do I need to take part?
You will need to have registered with Zoom and have a username that matches the name under which your ticket was purchased (for this reason please do not buy multiple tickets under the same name). Registration with Zoom is free and you can login to the show using the unique ID and password which we will issue on the day of the show.

An e-package which we will send you on the day, shortly after the booking cut off time, along with an ID – this contains features which will assist in your taking part in certain elements of the show.

A pack of playing cards – this is for one of the items in the show we invite you to join us to take part in.
---
Just one ticket for all the household?
Yes that's right, each ticket entitles you to watch on one screen – phone, tablet, or laptop - regardless of how many people are watching that screen. Please note we do admit people using their user name and password, so if you have friends planning to watch on a separate screen they will need to buy a separate ticket.
---
Will everyone be able to see/hear me?
You have the ability to disable your own camera and microphone in the app and on the website. At certain point of the show the host will invite people to take part in certain elements of the show, and by making your camera live you give your consent to us 'spotlighting' you, meaning you will be seen/heard by other people watching the show. If you don't want to do this then there is plenty of other stuff you can still take part in, but obviously it adds to the experience if you have the opportunity to talk to the host directly if invited.
Recording of the show is strictly prohibited, however by having your microphone and camera live you indemnify the producers, performers and venues against any liability whatsoever in the event your likeness, name (which may show on screen) or voice are recorded by a third party.
---
C
O
S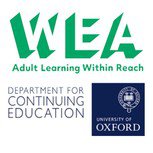 Struggles for Freedom: African American History from the 17th to 20th Century (Live Streaming)
Presented by WEA Maidenhead and Oxford University Department for Continuing Education (OUDCE)
Ruth Percy examines African Americans' experiences both as enslaved and free peoples as they struggled for freedom and equality.
Programme
10.15am Slavery in North America from 1619
11.40am How Enslaved People resisted Slavery
1.40pm Why Emancipation didn't bring Freedom
3pm The Civil Rights Struggles in the 20th Century
Please contact Steph Diggon (weamhead@gmail.com or Tel: 01628 563676) for reading list and powerpoint presentation.
Dr Ruth Percy is a Historian of Modern Britain and the United States at St Hilda's College, University of Oxford.
Live stream from the Courtyard Theatre £40 per household