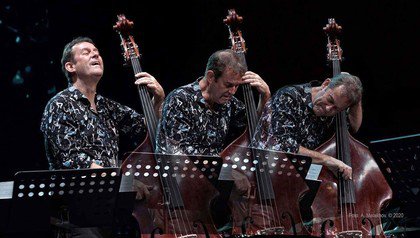 WEA Maidenhead Branch / Oxford University Department for Continuing Education (OUDCE)
This is a Live Streamed event.
Highly respected jazz double bass player Steve Kershaw looks at the origins of jazz music, provides strategies for listening to it, and surveys the main styles of the genre in a way that is accessible to all.
Programme
10.15. New Orleans and the Birth of Jazz
11.40. How to Listen to Jazz
13.40. Dixieland to Swing
15.00. Be-Bop and beyond
Please contact Steph Diggon weamhead@gmail.com or Tel: 01628 563676 for reading list and powerpoint presentation.
Live stream from the Studio | £40 per household
Find Out More about this course here.=
WEA website
@WEAadulted
OUDCE website
@OxfordConted
@nordenfarm