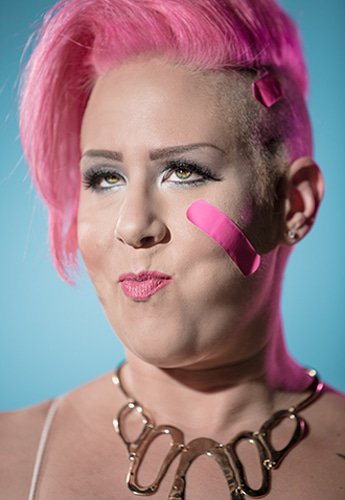 She's a myriad of paradoxes. A hardcore yoga bunny with surprisingly squishy thighs. A boring heteronormative disguised as a luscious lady lover.
She grew up in the conservative Midwest of America to become an unabashedly liberal UK-based comic. Nothing is what it seems. Especially Abigoliah Schamaun.
Join the critically acclaimed stand-up as she takes to the road for her debut nationwide tour, on the back of a sell out Edinburgh Festival season and appearances on the top rated The Guilty Feminist and Global Pillage podcasts.
WHY? 'Damningly perceptive and very funny… she has a tightrope-treading ability the match of anything by Chris Rock or Bill Burr' The Scotsman
'Confident and brilliantly funny with a knack for a turn of phrase that turns the simplest comment into a solid laugh' ★★★★ Broadway Baby
Studio
£12