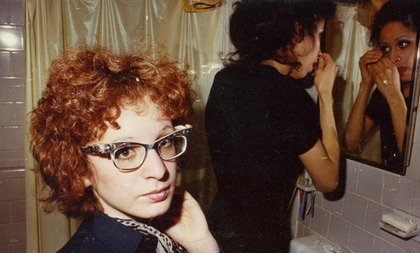 Dir: Laura Poitras 2022 | 122 mins
An epic, emotional and interconnected story about internationally renowned artist and activist Nan Goldin.
Told through her slideshows, intimate interviews, ground-breaking photography and rare footage.
The film documents her personal fight to hold the Sackler family accountable for the opioid overdose crisis in America.
Nominated for an Academy Award for Best Documentary Feature.
Directed by Academy Award winning filmmaker Laura Poitras (Citizenfour).
'Cuts to the bone with its incandescent celebration of life and condemnation of those who threaten it' ★★★★★ Empire
'Be warned, the best documentary of the year will leave you feeling emotionally wrecked' ★★★★★ Evening Standard
'A damning indictment of the US pharmaceutical industry and a touching look at a familial tragedy' ★★★★★ Little White Lies