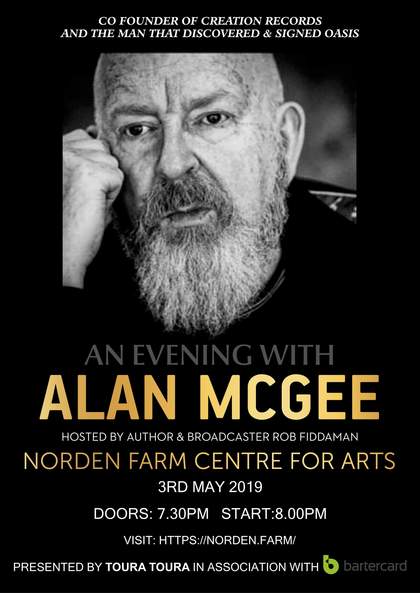 Alan McGee is a Scottish businessman and music industry executive.
He has been a record label owner, musician, manager and music blogger for The Guardian. He is best known for co-founding and running the independent Creation Records label and is the man who discovered and signed Oasis.
WHY? Join Alan as he discusses his career, the music industry and his relationship with bands such as Oasis and Primal Scream. You will also have the opportunity to ask Alan a question.
Event Update: The evening will be hosted by music producer Pepps Pepper.
Courtyard Theatre
£15