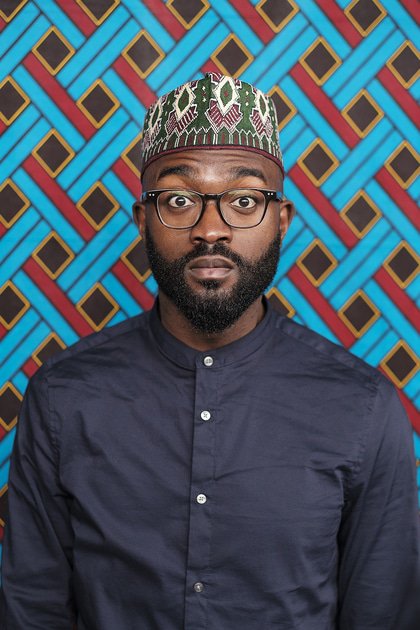 A personal history of migration, written and performed by Inua Ellams.
Produced by Fuel
Presented by house
Littered with poems, stories and anecdotes, this is Inua's ridiculous, fantastic and poignant immigrant-story.
Tales of escaping fundamentalist Islam in Nigeria, performing solo shows at the National Theatre and drinking wine with the Queen of England. All the while without a country to belong to or a place to call home.
Inua Ellams is an internationally touring poet, playwright, performer, graphic artist and designer. He was born in Nigeria in 1984, to a Muslim father and a Christian mother in what is now considered by many to be Boko Haram territory. He left Nigeria in 1996 for England, aged 12. Inua writes about his upbringing, the experience of immigration, and of living in the UK today.
WHY? 'Such wonderfully generous company to keep on stage' Metro
'He can capture the smell of a place, the sense of a moment' ★★★★ The Stage
'The dramatist and poet tells the tale of his tortuous path to the UK from Nigeria with passion and humour' ★★★★ The Guardian
'Vivid, multilayered piece of storytelling' ★★★★ The Times
'His poems are original and brimming with life… He can make the everyday seem remarkable' ★★★★★ A Younger Theatre

Studio
£14 (£12 conc)