LIMITED AVAILABILITY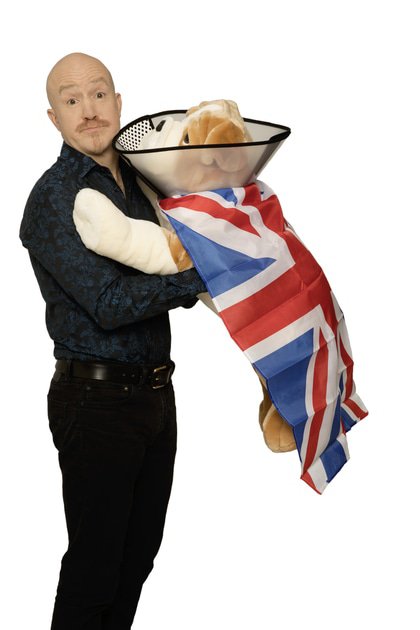 Boris Johnson replaces Theresa May as PM. Show REWRITTEN.
The 2019 General Election happens. Show REWRITTEN again.
COVID-19 arrives – show REWRITTEN for the third time. So the 2019/2020 Healing the Nation Tour has become the 2019/2020/2021 Healing the Nation Tour, and as the tour has gone on, there's been less and less healing and more and more of the opposite.
Admittedly, I could have changed the title but it still seemed strangely appropriate - and some of the gigs have been rescheduled so it would prove confusing to existing ticketholders if the ticket said 'Healing the Nation' but the show was now called 'My Life in Ballet'.
So, we have the serially rewritten Healing the Nation Tour 2019/2020 now extended into 2021, not so much due to popular demand but more lack of open venues. And with negative powers of healing. Yet this latest, very new version of the show is my favourite so far.
Courtyard Theatre
£15
Booking cut off time: 7.30pm on Thursday 26 November

In line with current government guidelines, this event has a reduced capacity with socially distanced seating. This is subject to change as we monitor government advice. Seat numbers are also subject to change.
Please prepare for your visit by reading our latest Visitor Information here. This includes important information about face coverings, social distancing and measures we have implemented to keep everyone safe when visiting Norden Farm.