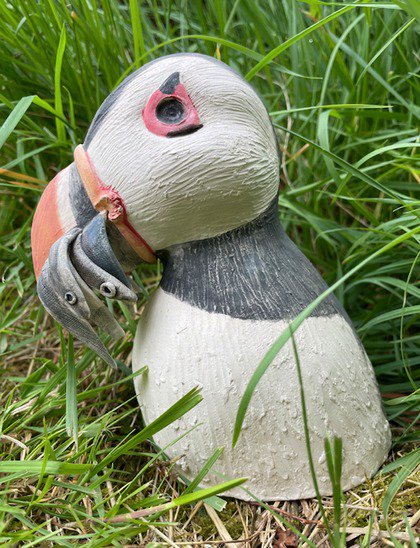 Led by Helen D Evans
During the workshop you will be given a demonstration on making a bust of an animal or pet using a paper armature. From this you will develop your own armature and apply clay to it using slabs of clay.
This workshop is suitable for all abilities.
Cost includes clay, use of materials and x 2 firings and application of a clear glaze.
Individuals can arrange a separate session with the tutor if they would like to hand paint their work. Work will be fired to Earthenware.
Sat 15 Oct
11am - 4pm
£65 including materials
Please bring with you:
It is essential that you bring photos or drawings of your chosen animal or pet with you
An apron
Any Pottery tools you may have
Sketchbook
Pens / Pencils