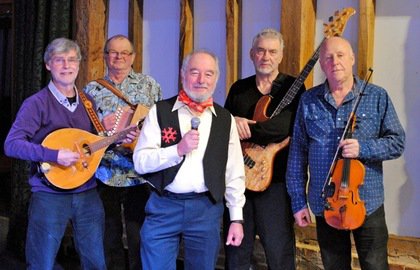 You'll be in safe hands with the expert calling and playing from our band Nedron's Jig.
Between them they play squeezebox, fiddle, mandola and bass. The caller will guide you through all the steps – so no dance experience is necessary! Featuring two musicians from the folk super-group Feast of Fiddles and two from the band Phungus.
Dances include the likes of Cumberland Square 8, Virginia Reel, Gay Gordons and The Willow Tree. No experience necessary!
WHY? A social evening of dance in our 18th century Long Barn
Long Barn
£15 (£13 conc)