SOLD OUT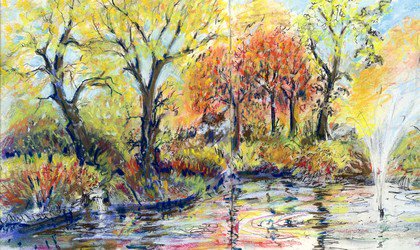 Led by Jo Hall
Use pastels to explore natural forms with an autumnal flavour including drying leaves, seed heads and autumn fruits. Moving on to making compositions based on Autumn in the garden.
Tues 5 Nov – 10 Dec
10am – 1pm
£99 for 6 week course
Click here to download the Autumn in Pastel Information Sheet.