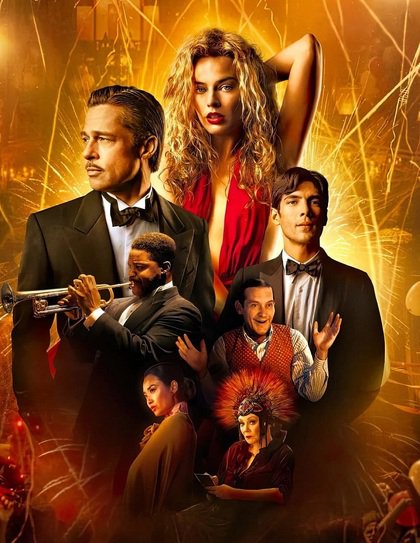 Dir: Damien Chazelle 2022 | 189 mins
An original epic set in 1920s Los Angeles.
Manny Torres wants to make it in the movie world while Nellie LaRoy wants to be an actress and matinee idol Jack Conrad is already a star. It is an era of unbridled decadence and depravity in early Hollywood, which sees the rise and fall of the three characters.
A tale of outsized ambition and outrageous excess.
With a cast led by Brad Pitt, Margot Robbie and Diego Calva.
'I absolutely loved it... What (Damien Chazelle) does that I love is tell the story in such an exaggerated, maniacal fashion that it feels truer than it's ever felt before' Film Week
'One of the year's richest and most ambitious films' Wall Street Journal