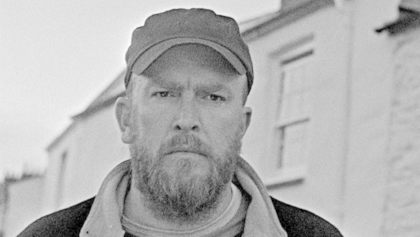 Dir: Mark Jenkin 2019 89 mins, UK
Modern-day Cornish fisherman Martin is struggling to buy a boat. He is also struggling to cope with family rivalry and the influx of London money, Airbnb and stag parties to his harbour village. The summer season brings simmering tensions between the locals and newcomers to boiling point - with tragic consequences.
WHY? A timely and funny, yet poignant film that gets to the heart of a community facing up to unwelcome change
'Bait is an experiment – and a successful one' ★★★★ The Guardian
Before the film there will be a short archive clip from the film Away to the West, a travelogue shot in the Cornish fishing village of Newlyn in 1926.
Read the full review here

Courtyard Theatre
£10.50 (£9.50 conc)
Special Ticket Offer
£9 (£8 conc) tickets when you book for three films at the same time. Offer excludes event cinema screenings.

Join us for Talking Tables
Talking Tables is a new pilot programme from Norden Farm that aims to bring people together in a relaxed environment to discuss events, share ideas about what they are seeing and most importantly - to meet new people!
Talking Tables is particularly aimed at people coming to Norden Farm on their own, but all are welcome.
The first Talking Tables is on Thursday 10 October at 11am for people coming to see the 11.30am screening of Bait. To take part, simply book in to see the film, then join the group in the foyer before the screening.
Norden Farm volunteers are the Table hosts. They will be on hand to welcome people and answer any questions.
The project is supported by Film Hub South East, who will be helping to supply a menu of topics to kick start the discussion.