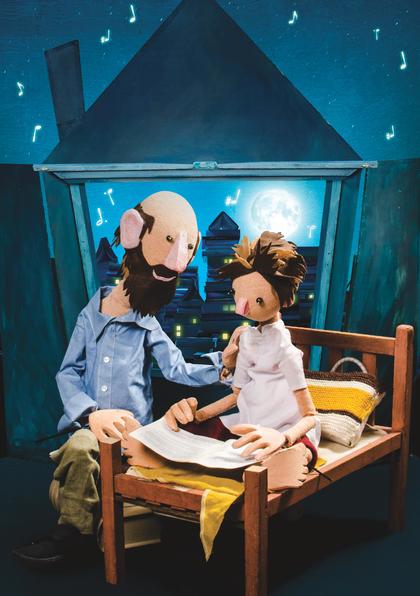 This is the story of some books. Some books who live in a library. But this is no ordinary library. This library belongs to Brian. It's a wonderful, magical place where the books like to flutter their pages and let their shelves go…
The latest show from Monstro Theatre, pioneers of the Puppet Musical. This tour is presented by house.
Age guidance 5+ years.
WHY? This is a show that brings books to life for all children and their grown-ups
Studio | Run time 60 mins
£10 (£8 under 16s)
Family and Friends (4 people) £32