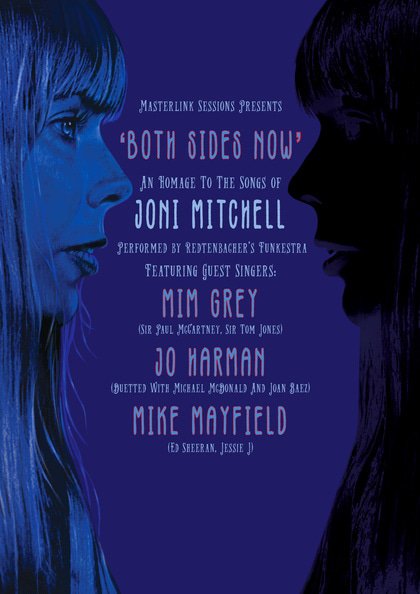 Redtenbacher's Funkestra perform this celebration of the legendary Joni Mitchell.
They are a world class band of international musicians who have played with the likes of David Bowie, Elton John and Herbie Hancock. They are also a multi-million streaming band in their own right.
The line up also features three elite vocalists: Mim Grey (McCartney, Tom Jones, Dave Stewart); multi-million streaming Radio 2 play-listed Jo Harman (duetted with Michael McDonald and Joan Baez); and Mike Mayfield who has worked with dozens of household names such as Ed Sheeran and Jessie J to name but two.
The concept has the implicit blessing of the official Joni Mitchell website and the accompanying record features artists such as platinum selling Rumer and other esteemed vocalists.
Courtyard Theatre
£18
Redtenbacher's Funkestra website
@RedtenbachersFunkestra
@nordenfarm