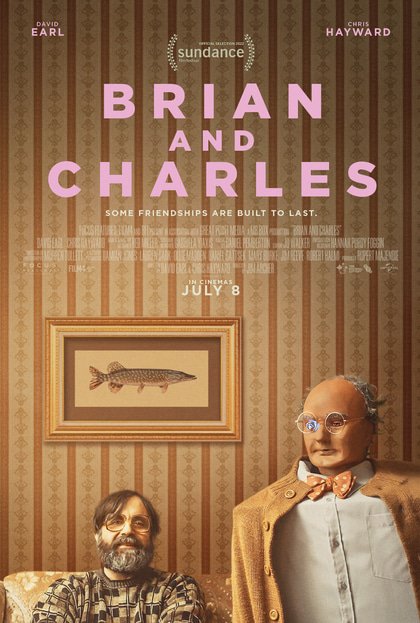 Dir: Jim Archer 2021 | 90 mins
Brian lives alone in a remote village in the countryside. Something of an outcast, he spends his spare time inventing things out of found objects in his garage. Without friends or family to rely on, Brian decides to build a robot for company.
'Charles' is not only Brian's most successful invention, but he appears to have a personality all of his own and quickly becomes Brian's best friend, curing his loneliness and opening Brian's eyes to a new way of living. However, Charles creates more problems than Brian bargained for, and the timid inventor has to face-up to several issues in his life; his eccentric ways, a local bully, and the woman he's always been fond of but never had the nerve to talk to.
'Robot comedy is bromance of the year' ★★★★ The Guardian
£10.50 | £9.50 conc

Three Films Ticket Offer
£9 / £8 conc tickets when you book for three films at the same time. Offer excludes event cinema screenings. Offer applied in basket.

Socially Distanced Screening
The screening on an at Wed 10 Aug 2pm is socially distanced with a reduced capacity. Face coverings are optional. Food and drink from our Cafe Bar can be taken into the theatre as normal.

Talking Tables
The screening on Tues 9 Aug 8pm is a Talking Tables screening. These events aim to bring people together in a relaxed environment to discuss films, share ideas and most importantly - to meet new people! It is particularly aimed at people coming to Norden Farm on their own, but all are welcome. To take part, simply book in to see the screening, then join the group in the foyer before and after the film.