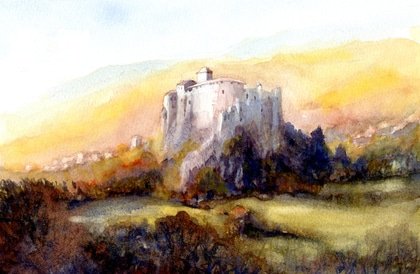 Led by Jo Hall
Structures in the landscape often owe their existence to the land they are built on, whether to protect the terrain, to farm it or simply occupy it. In the same way it is good to consider the contours of the landscape before embarking on a painting inspired by man-made structures. Over six weeks we will draw and paint some of the following; a bridge, viaduct, stone wall or cairn, a derelict or deserted house, a castle, mine buildings, or fishing hut or barn. This course will involve a lot of drawing and mark making.
Wed 24 Feb - 24 Mar
11.30am - 3pm
£120 per 6 week course
Booking cut off time: 9am on Wed 24 Feb
Please see information sheet for materials, references and equipment.
This course will take place online while our doors remain closed due to lockdown.