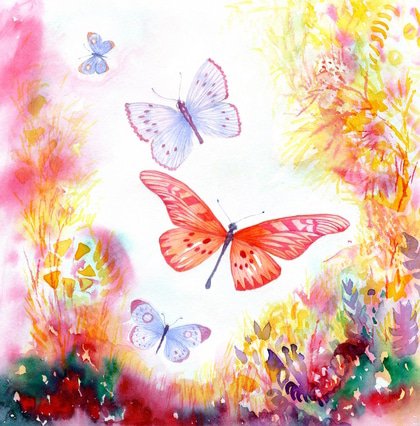 Led by Jo Hall
Odilon Redon is best known for his imaginative symbolist paintings but also he developed a keen interest in natural forms and life revealed by the microscope encouraged by his friend the Botanist Armand Clavaud. Butterflies were included in several mythological paintings and also fluttering amogst his vases of flowers. However his singular imagination led to the creation of works including fictional flowers and butterflies among those we would recognise.
Inspired by Redon we will create paintings including butterflies which we may treat loosely or in a more detailed way using watercolour, pencil and/or pastel. A mixed media approach is totally in keeping with the artist's later works. To find some relevant reference look out for butterfly illustrations and for Redon simply Google "Redon butterflies" or go to Jo's Pinterest board linked below.
Sat 15 May
11.45am - 3.45pm
£30
Booking cut off time: 9am on Sat 15 May
Click here to download the information sheet.
---
How do our online classes work?
The classes will take place via a video stream on Zoom where you'll be able to use the camera and audio on your tablet, laptop or other device to see and hear the tutor and other participants.
You simply need to book on to your class or workshop of choice as normal by the cut off time. We'll then send you a booking confirmation email with a link to your session, password and a meeting ID.
If you'd like to learn more about joining a meeting on Zoom, click here for a handy guide.