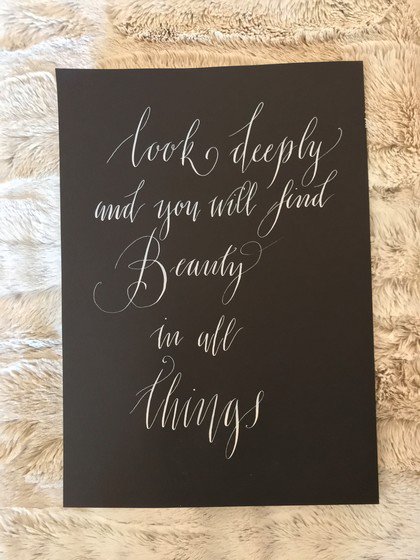 Led by Stuart Maxwell.
This course is aimed at calligraphy project work from start to finish. Emphasis will be placed on planning your unique project through design to execution. Familiarity with any calligraphy technique is enough: modern, italic, copperplate, gothic or uncial/celtic.
This course is for those who have a range of calligraphy experience from novice to expert. Tuition and guidance to improve will be given where appropriate.
Thur 20 Jun – 18 Jul
2.30pm – 4.30pm
£55 per 5 week course, £10 approx. materials cost to tutor