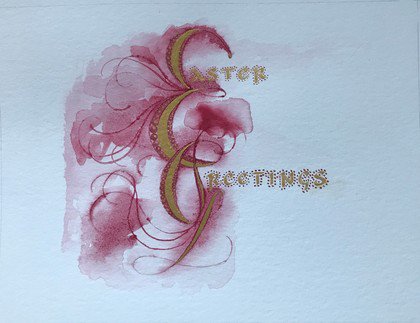 Led by Stuart Maxwell.
Uncial is an ancient script, but also much used in modern day life too. Look at any high street or advert and you are sure to find the echo of this script somewhere. Best known for its use in the Book of Kells and St Cuthbert's Book of St John, this script is ideal for beginners or experienced calligraphers to use in creating unique pieces of calligraphic art.
Quills are an ancient form of writing tool. Typically using the flight feathers of swans, from where the word 'pen' originates, it is still a tool often used by modern calligraphers. Quills offer a very flexible form of writing, and with a little practice are not difficult to create and use.
Thur 25 Jul – 22 Aug
2.30pm – 4.30pm
£55 per 5 week course, £10 approx. materials cost to tutor