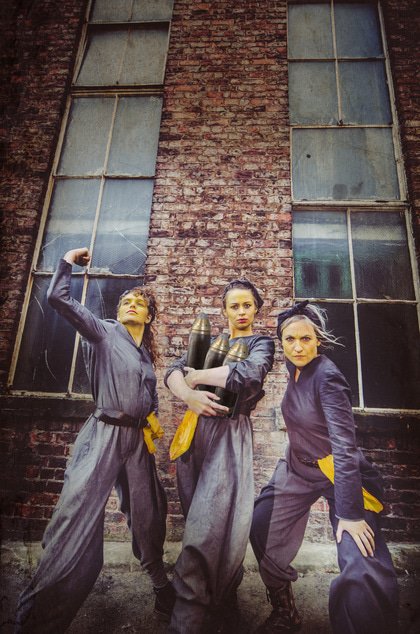 Meet Agnes, Anne and Betty. They make bombs.
An air raid strikes sending them on a TNT-fuelled journey through euphoric emancipation, forbidden friendship and anarchic dreams. A rare insight into life during the First World War from the unique perspective of Britain's munitions workers.
WHY? A thrilling physical tragi-comedy commemorating the lives of the 'Canary Girls' and based on true stories
Suitable for ages 12+ years.
Presented by Fun in the Oven Theatre
Studio
£14
This tour is produced in association with Carole W Productions with the generous support of Arts Council England and Sunday for Sammy, and with the partnership of the Royal British Legion's #thankyou100 campaign.