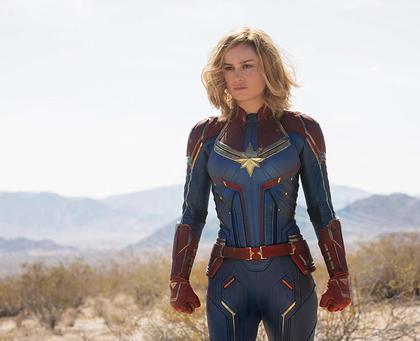 Dir: Anna Boden, Ryan Fleck 2019 | 128 mins, US
Carol has left her earthly life behind to join an elite Kree military team called Starforce, led by an enigmatic commander. But before long, Carol finds herself back on Earth with new questions about her past. And she's got a formidable enemy in the form of the Skrulls.
WHY? The latest film from the Marvel universe, starring Brie Larson and Jude Law
This event is part of Quest Family Fest 2019. Join us to navigate your way through 2 weeks of creative adventures.
£8 (£6 under 16s)
Family and Friends (4 people) £24
Click here to learn all about The Quest. Collect stamps this school holiday to become the Ultimate Explorer.