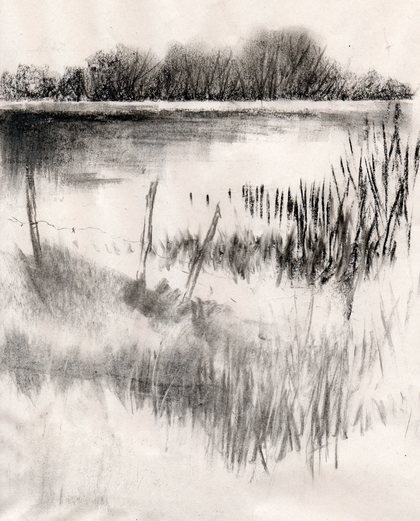 Led by Karen Carter.
Using a limited 'winter' colour palette and stark winter landscapes as our subject matter we will explore the qualities and contrasts of ink, charcoal and resists both individually and in combination with each other.
We will work through a series of sketches incorporating mark-making, rich velvety tonal work and a bit of splashing and spattering!
There will be demos, exercises and individual help throughout the day.
Fri 2 Mar
10.30am - 3.30pm
£38 per class
Suitable for 18+ years
Materials to be supplied by participant, plus £3 materials fee to tutor. Suitable for all levels of experience.
Click here to download Charcoal Ink Resist - Winter Landscapes Information Sheet.