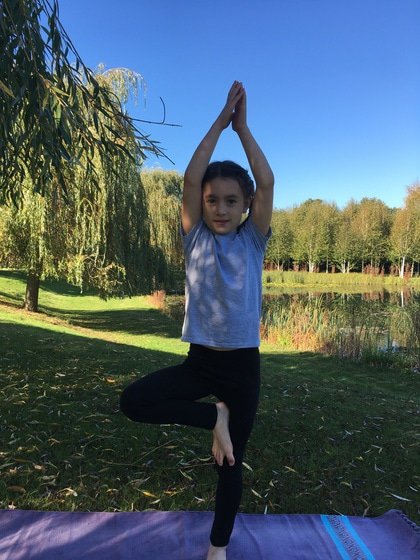 Led by Carly Brown
Yoga sessions designed for primary school aged children.
We will cover lots of different yoga poses in a fun and gentle way. Using our imaginations, we will look at how nature and wildlife inspires many yoga poses and exercises, lion breath for courage, tree pose for strength, cat pose for flexibility for example.
We will then take a short savasana (blanket time) to classical piano music. This resting time allows all the work and play to settle into the children's bodies and brains. Each session will finish with a poem or reading.
You will need one yoga mat and one blanket each.
Suitable for ages 5 - 11 years.
31 Jul - 14 Aug
10.30am – 11am
£22.50 per 3 week term or £8 per session
Booking cut off time: 9am on the day of each session
We want everyone to be safe while practising yoga at home so please ensure that all children are wearing appropriate clothing and footwear and that you have suitable space to move in and have cleared the space of any potential hazards.
---
How do our online classes work?
The classes will take place via a video stream on Zoom where you'll be able to use the camera and audio on your tablet, laptop or other device to see and hear the tutor and other participants.
You simply need to book on to your class or workshop of choice as normal by the cut off time. We'll then send you an email with a link to your session, password and a meeting ID. These will be emailed to you after the booking cut off time, shortly before the class begins.
If you'd like to learn more about joining a meeting on Zoom, click here for a handy guide.