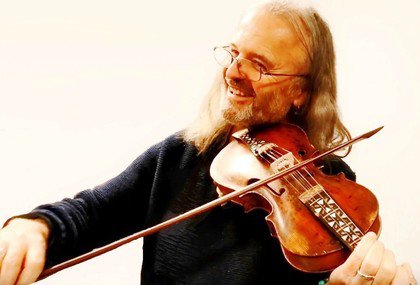 RM Promotions present
Chris Leslie brings his solo show to Norden Farm Centre for the Arts for an intimate evening of song, fiddle music and stories. He joined Fairport Convention back in 1996 and has been the song writer, vocalist and multi instrumentalist in the band since then.
He sings and plays, violin, mandolin, ukulele, Native American flute, Norwegian hardanger fiddle, tenor guitar & whistles. All delivered with warmth and style.
Why? An intimate evening of stories in song and instrumental wizardry
Studio
£16.50
Presented by RM Promotions.