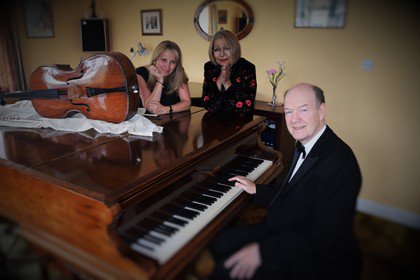 This exciting trio comprises of Lois Geldard (flute), Clare Deniz (cello) and Alan Brown (piano).
Handel Sonata in B minor 'Halle'
Beethoven Seven Variations on a theme from Magic Flute (cello/piano)
Kuhlau Grand trio in G major Op 119
Debussy Syrinx (solo flute)
Debussy Trio
Kapustin Trio Op 86
The trio are established London performers, each one having given solo concerto performances and played at numerous festivals in the UK and abroad both as soloists and as members of chamber ensembles.
The sum total of the trio members individual professional experience is immense and they guarantee a refined and delightful concert of music in which they share their sparkling and effervescent repertory, due to the trio instrumentation.
The repertory ranges from Baroque up to the present day but has at its core some reminiscences of the romanticism of the nineteenth century music salon. Two notable recent concerts have been at The Hawth, Crawley and at the famous established Celebrity Concert series at The West Lodge Hotel.
WHY? A delightful concert sharing a sparkling and effervescent repertory
Studio
£14 (£12 conc)
M
C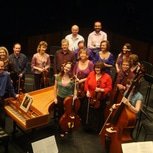 New Year's Day Concert
The annual sell out concert returns for the 18th year.
St John's Chamber Players present
Handel Concerto grosso in D, Op.6 No.5
JF Fasch Concerto for 2 flutes
Handel Minuet from Berenice
Telemann Concerto in D for 2 oboes d'amore and cello
Vivaldi The Four Seasons
Vivaldi's remarkably imaginative set of concertos forms the second half of the
programme, with Jonathan Stone as the soloist. Nigel Wilkinson directs from the
harpsichord.
WHY? Now in its 18th year, this ever popular event provides vibrant start to the New
Year, with a feast of Baroque music
Courtyard Theatre
£18 (£16.50 conc) (£5 under 16s)
M
C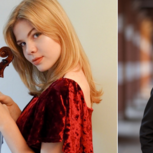 Young Winners Concert
Harvey Lin (piano) and Alexandra Peel (violin) are the sensational winners of the Windsor and Maidenhead Symphony Orchestra's Young Musicians' Competition.
Come and hear these young musical stars of the future play their virtuoso showpieces. Harvey plays Beethoven, Liszt, Chopin and Rachmaninov and Alexandra plays Cesar Franck, Brahms, Paganini and Ysaye. Hear two fantastic young stars of the future.
Courtyard Theatre
Tickets £10, MMS members £7 (£4 under 18s or free with an adult)
M
C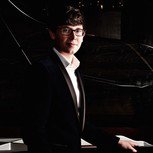 Mozart Birthday Concert
We are delighted to welcome Martin James Bartlett, BBC Young Musician 2016, to play the sparkling E flat concerto, Mozart's first masterpiece in the genre.
Martin James Bartlett (piano)
Nigel Wilkinson (conductor)
Mozart Cassation in G, K.63
Piano Concerto in E flat, K.271
Symphony No.40 in G minor
WHY? The programme covers Mozart's career, beginning with music he composed at the age of twelve and ending with one of his final symphonies
Courtyard Theatre
£18 (£16.50 conc) (£5 under 16s)