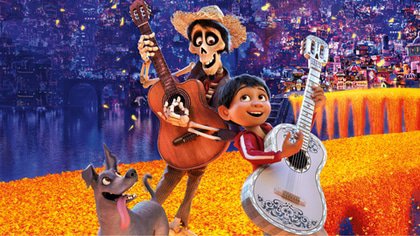 Dir: Lee Unkrich, Adrian Molina 2017 | 105 mins
Miguel dreams of becoming an accomplished musician. But his family have a baffling generations-old ban on music. Desperate to prove his talent, he sets off on an extraordinary journey through the Land of the Dead.
WHY? Winner of Best Animated Film and Best Song for Remember Me at this year's Oscars
'One of the most impressively animated films ever' ★★★★★ Empire Magazine
Click here to read the full review.
£7 (£5 under 16s)
Family and Friends (4 people) £20