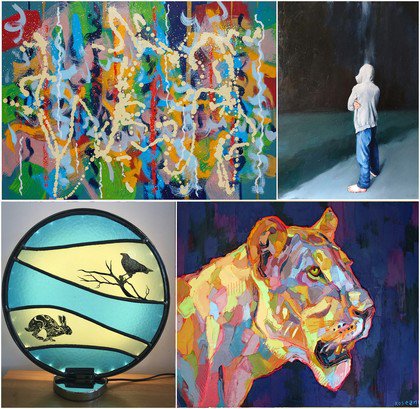 The Cookham and Maidenhead Arts Trail will be showcasing the work of many of the artists taking part in this year's trail.
Works in diverse media will include painting, glass, jewellery, ceramics, printmaking and photography. The exhibition will be open either side of the trail weekend itself. For the eighth year, local artists will be opening their studios to the public on Saturday 11 and Sunday 12 September - find out more about the trail here.
Wednesday 1 September to Saturday 18 September 2021
Open Wednesdays to Saturdays 5pm - 10pm, 11am - 10pm on Saturday 11 September.