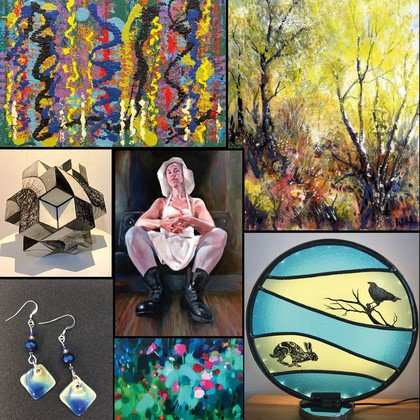 For the seventh year local artists will be opening their studios to the public on Sat 12th and Sun 13th September for the Cookham and Maidenhead Arts Trail.
This exhibition, open either side of the trail weekend, showcases the work of many of the artists taking part in this year's trail and will include painting, printmaking and photography.
Other 3D work in ceramics, glass, and jewellery will be on show at the open studios venues.
Please prepare for your visit by reading our latest Visitor Information here. This includes important information about face coverings, social distancing and measures we have implemented to keep everyone safe when visiting Norden Farm.