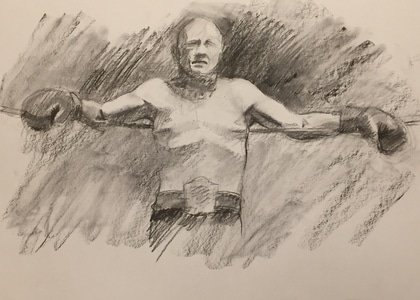 Led by Harriet Brittaine.
A unique opportunity to draw a figure in costume, in this case a boxer. Shorter action poses in the morning will be followed with longer resting poses in the afternoon to allow students to work up one or two pieces of work.
Sat 21 Jul
10am – 3pm
£34
Click here to download the Costumed Figure Drawing Information Sheet.