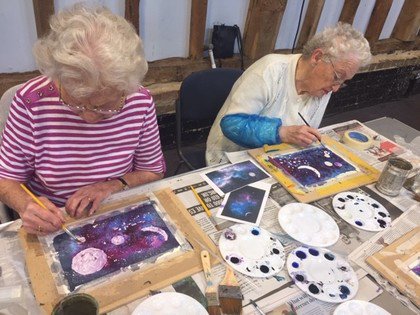 Led by Caroline Crawford.
A sociable group for over 65s who want to make art, but just aren't doing it right now. Professional artist Caroline Crawford leads this creative community. Explore your arty side, grow in creative confidence and meet new people!
Mon 20 May - 10 June, 17 Jun – 8 Jul, 15 Jul – 5 Aug (exc 29 July), 12 Aug – 9 Sept (exc 26 Aug)
10am – 12pm
£16 per session | plus £2 materials cost to tutor directly
Click here to download the Creative Arts Social Club Information Sheet.