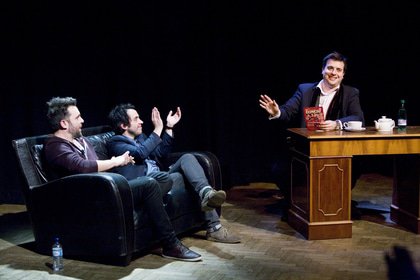 The magic show where the world's finest trick artists perform headline sets before sharing their insights about the mysterious world of illusion.
Danny presents three of the biggest names in magic for an evening of illusion, card tricks and mystery in a chat show revealing how a magician's mind works.
WHY? Featuring mindreader Luke Jermay and close up magician and sleight of hand artiste Laura London
Just announced! Danny will also be joined by Andi Gladwin who has been voted Number One Close-Up Magician by the Magic Circle.