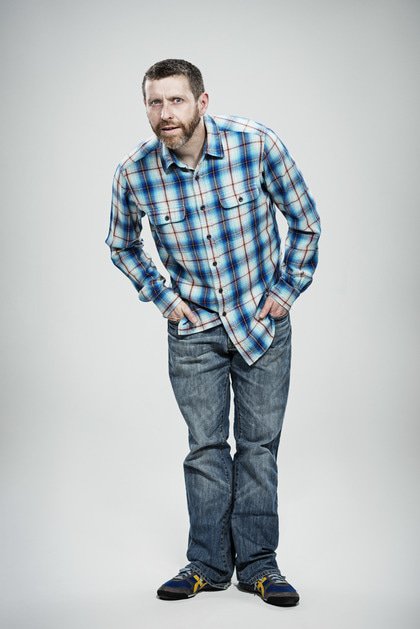 In preparation for the next series of his hit Dave TV show Modern Life is Goodish, Dave Gorman is hitting the road this summer armed with new material.
Taking a mischievous look at modern life, Dave will share his observations and frustrations with a little help from his laptop.
Known as one of comedy's most innovative thinkers Dave Gorman credits include sell out live shows Are you Dave Gorman?, Googlewhack Adventure, Powerpoint Presentation and Gets Straight to the Powerpoint. He has starred in his own hit BBC Radio 4 and BBC2 series Genius and published best selling books Googlewhack Adventure, Dave Gorman vs the Rest of the World and Too Much Information.
The chance to see this unique comedian in an intimate warm up gig.
WHY? 'Has transformed the seemingly mundane into hours of unabashed hysteria' Metro
Click here to visit Dave's website