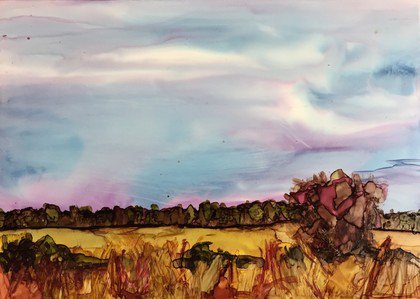 Led by Kate Spencer-Millan.
A great class for any level of artist, learning together the creative capabilities of these inks. Each week is a different theme/subject, so you can explore all the possibilities. The class will teach a combination of techniques, with the opportunity to play and discover the inks for yourself.
Wed 6 Mar – 27 Mar
10am – 12.30pm
£60 for 4 week course, £16 materials cost to tutor
Click here to download the Discovering Alcohol Inks Information Sheet.