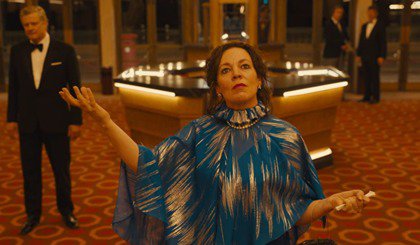 Dir: Sam Mendes 2022 | 115 mins
Set in Margate in the early 1980s, Olivia Colman stars as Hilary.
Hilary is the duty manager at the local cinema. She lives a lonely life and is struggling with her mental health, following a break down.
Hilary's world is turned upside down when by the arrival of new employee Stephen – a young black man who is half her age.
In this Thatcher era town, Stephen encounters racism on a daily basis. He is as lonely as Hilary.
The two become best friends and then lovers.
A compelling and poignant drama about the power of human connection during turbulent times.
With a stellar cast including BAFTA winner Micheal Ward (Blue Story, Top Boy), Academy Award winner Colin Firth (The King's Speech, A Single Man) and Toby Jones (Infamous, Detectorists).