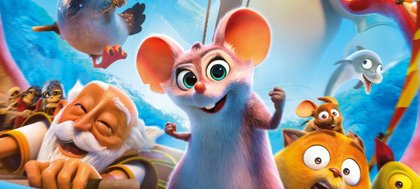 Dir: Alaux David, Tosti Eric, Tosti Jean-François 2022 | 95 mins
Inspired by Greek myths, this empowering animation sees a mouse prove herself on an adventure battling monsters to save her city. The comedy and fantasy temper the mildly intense moments, and positive values are reinforced.
School Holiday Family Screenings
£9 | £7 under 16s
Family & Friends (4 people) £28
Relaxed screening
The screening on Thur 6 Apr at 2pm is Relaxed - everyone is welcome to join us for this friendly format. The lights are kept on low and the audience are free to move around, make noise or come in and out of the theatre as needed.