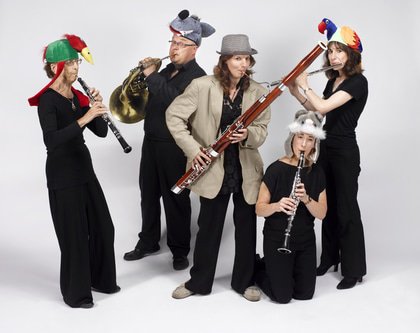 Be prepared to be blown away by an inspiring concert of woodwind music for the whole family.
Following their sell out concert in January, Chamberhouse Wind are back with an inspiring concert of woodwind music including a performance of Prokofiev's classic tale Peter and the Wolf.

The purpose of each Concertini is to introduce children to different styles of live music and musical instruments, to prepare them for the enjoyment of more formal live music events, to nurture a love of music and to provide an opportunity for parents and carers to listen to live music with their children in a relaxed community setting.
Stay on after each concert for the chance to try the instruments courtesy of Dawkes Music.

Age Guidance 3+ years.
£10 (£8 under 16s), Family & Friends (4 people) £32
Courtyard Theatre