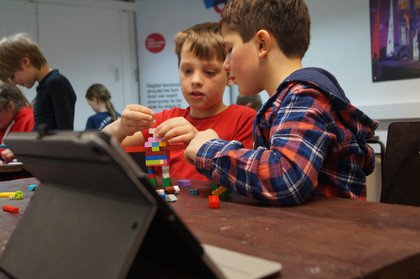 This session focuses on Aviary, available on Apple and Android. We'll show you how to sharpen, soften or saturate photos for the right look, draw your own captions and doodles and experiment with filters to create artful effects.
Minimum age 5+ years.
This workshop is a Family Workshop. At our family workshops, parents and guardians must book a space in the session. These sessions encourage young people to work collaboratively with their parents and guardians to get creative together!