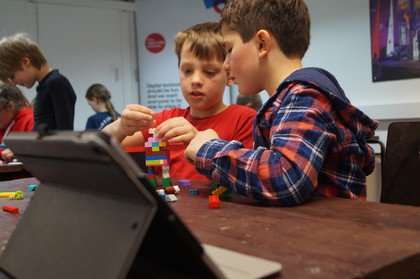 If you've ever wanted to make your own movie, our stop motion session teaches you how to create your story using props and scenery - you can even bring your own with you.
Minimum age 5+ years.
This workshop is a Family Workshop. At our family workshops, parents and guardians must book a space in the session. These sessions encourage young people to work collaboratively with their parents and guardians to get creative together!