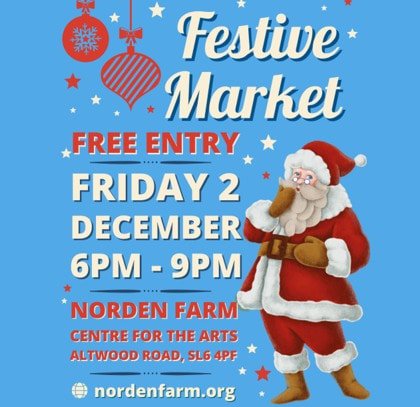 Our popular Artisan Fairs return this festive season.
Winter Night Market
Fri 2 Dec 6pm – 9pm
The perfect opportunity to browse for unique presents as local artisan stallholders showcase their handmade wears. Enjoy all your favourite festive snacks and beverages together with a well stocked bar featuring craft ales, mulled wine and a full food menu.
Your Christmas shopping just got a whole load more fun!
Stallholders include: Dana Kidson, Bourne end crafts, MindFill, Bindweed Art Studio, Sew Caroline, Montagu & Amber, Glitter Sweet Creations, Teasel Chocolates, Homemade Mama, Angela Heather Millinery, Babypumplekins, Karen Spencer Artist, Small Wonders Florals, Katie Sarah, Bright as a Button Jewellery, Map Gifts etc., Happy Leaf, Marmalove, BBLC Ltd/ Pamoose, Trudysbeads, The Tree Bees Bakery, Libra Fine Arts, Simply Made For You, Amoracandlesuk, Designs By Emma Louise.
Free Entry