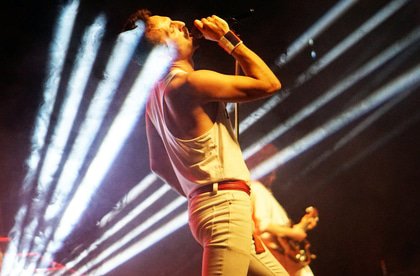 A non stop jukebox of the very best of Queen.
With hit after hit, anthem after anthem, and audience participation at a high from the very start.
The individual band members of Flash are all creatively and technically inspired by Queen.
They play replica equipment adding that little extra sound characteristic and all performed in authentic costumes making it a show to remember.
WHY? A gig created and performed with love and admiration for the late great Freddie Mercury and the musical legacy of Queen
Courtyard Theatre
£17