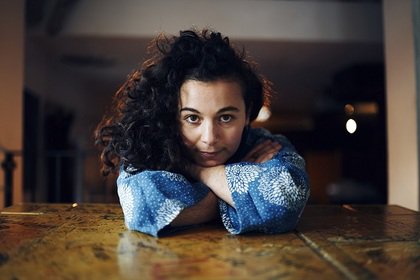 A triple bill of acoustic, folk singer songwriters.
A rare opportunity to see three young talented women, rising stars of the folk world create a beautiful evening of well-crafted music with international roots.
In the last year, Londoner Flo Perlin has played live sessions on Radio 2, performed at major folk festivals and amassed millions of listeners and thousands of fans. Audiences have taken to heart her thrilling second album Characters and the lead single Baghdad is a celebration of family and her own rich multi-cultural heritage. Folk Radio described Flo's performance on the record as "a cocoon of meditative introspection, enveloping the listeners in Perlin's honeyed vocals".
Daisy released Songs of Solace (2021) and Cradle Songs (2022) and toured extensively. Her talents have earned praise from journalists including Paul Sexton who call her "captivating" and BBC broadcasters like Iain Anderson who count her as "something exceptional" through to fellow artists Sir Ray Davies and Guy Garvey who commend her song writing and "gorgeous voice".
Fern Maddie, in between goat farming in rural Vermont, released her first record the incredibly beautiful North Branch River right when the world was locking down in 2020. Undeterred she followed in the summer of 2022 with Ghost Story. In their 5-star review of this new record, The Guardian highlighted "Maddie's young, welcoming voice belies a darkly evocative lyricism creating an album that is both unsettling and thrilling".
Studio
£16
Flo Perlin website
@FloPerlin
Daisy Chute website
@DaisyChute
Fern Maddie website