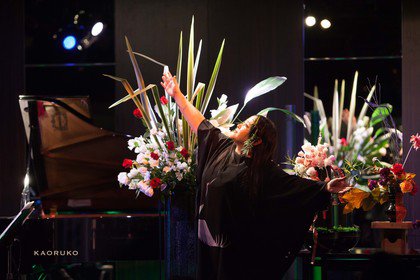 An Official Event of the Japan-UK Season of Culture 2019-2020.
The show includes Zen style flower arrangements in the bonsai fashion, contemporary flower arrangements and a kimono (Japanese traditional dress) showcase by the Yamano School group.
WHY? Those attending the event can also book on to flower and kimono workshops after the performance. Spaces are limited, so don't miss out!
Courtyard Theatre | Tickets are free
Limited spaces are available on free a Flower Workshop or Kimono Workshop for those attending the event after the show. Tickets must be booked in advance and ahead of the booking deadlines for each workshop.
Contact our Box Office on 01628 788997 for more details and to book your place.

Presented by March of Bouquet by KAORUKO Corporation.