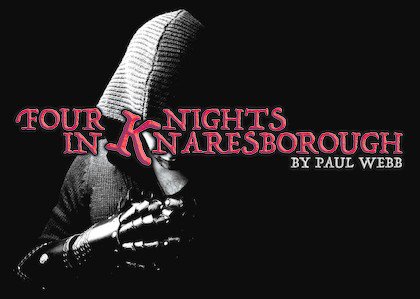 In 1170, Thomas Becket, Archbishop of Canterbury, was assassinated. Why? A misunderstanding or order of the King? We don't know. But this modern play offers an insight. The assassins retreated to Knaresborough Castle and spent a year there under siege.
A baudy, irreverent comedy of the blackest variety.
WHY? Historical drama for the Tarantino generation!
Studio
£14 (£12 conc)
Please note this production contains adult themes and strong language.
Maidenhead Drama Guild's website
Join the Maidenhead Drama Guild mailing list
Join the MDG mailing list on their website here for their latest Box Office information.