M
B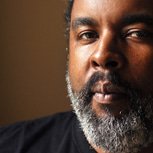 Alvin Youngblood Hart
The New Orleans native is known as one of the world's foremost practitioners of country blues.
Alvin is also known as a faithful torchbearer for 1960s and 1970s guitar rock, Western Swing and vintage country. He is a Grammy Award winner and has released a Grammy Award nominated album. He has appeared on BBC2's Later with Jools Holland and BBC4's Blues on Later.
WHY? 'The boy got thunder in his hands!' Taj Mahal
Studio
£14
M
B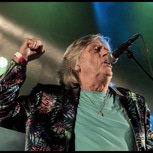 Mike Vernon and The Mighty Combo
Legendary producer and founder of blues label Blue Horizon, Mike Vernon (vocals) returns with his hand-picked band. Join Mike for a unique evening of music, performing rhythm and blues numbers. Accompanied by Kid Carlos (guitar), Paul Tasker (Saxophone), Matt Little (keyboards), Ian Jennings (upright bass), Mike Hellier (drums).
WHY? Mike has produced some of the biggest names in the music industry including Sherman Robertson, Bo Diddley, Level 42 and David Bowie