M
C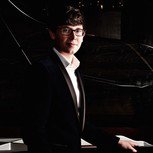 Mozart Birthday Concert
We are delighted to welcome Martin James Bartlett, BBC Young Musician 2014, to play the sparkling E flat concerto, Mozart's first masterpiece in the genre.
Martin James Bartlett (piano)
Nigel Wilkinson (conductor)
Mozart Cassation in G, K.63
Piano Concerto in E flat, K.271
Symphony No.40 in G minor
WHY? The programme covers Mozart's career, beginning with music he composed at the age of twelve and ending with one of his final symphonies
Courtyard Theatre
£18 (£16.50 conc) (£5 under 16s)
M
C
C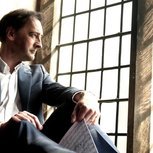 Alistair McGowan - Introductions to Classical Piano
After the success of his piano album (released through Sony Classical) and his tour in 2018, Alistair McGowan is back with the show that brings together all his talents.
Alongside tracks from the album, Alistair will play some other short classic piano pieces: from Gershwin to Grieg, Mompou to Mendelssohn, Satie to Schubert. Join Alistair as he talks a little about the history of each piece, the composer and his own connection to the music.
WHY? Expect a lot of beautiful music (with the odd mistake!), some interesting stories and a sprinkling of his trademark impressions.
Courtyard Theatre
£18
Credit: Sony
Music Photograph: Christopher Dunlop