M
C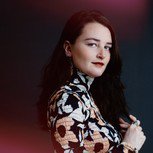 Marie Francois plays the piano
Maidenhead Music Society presents
Haydn Sonata no. 53 hob. XVI/34
Chopin Scherzo no 1 B minor op. 20
Debussy Pour le piano
Ravel Jeux d'eau
Chopin Preludes op. 28
The Belgian pianist plays a programme including the first of Chopin's Scherzos and all 24 of his op.28 preludes.
WHY? 'Marie has a highly distinctive way of playing, emotional and intuitive' Challenge Records
Courtyard Theatre
£15 (MMS Members £10), £5 under 18s or 1 free with an adult ticket
M
C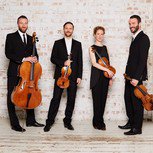 The Heath Quartet with Tim Ridout (viola) & Bjorg Lewis (cello)
As their fame continues to build across the world, the ever-popular Heath Quartet has been selected for this Celebrity Concert.
Haydn Quartet in F minor, op 20/5
Beethoven Quintet in C op 29
Tchaikovsky Souvenir de Florence
After playing a Haydn quartet, they will be joined by Tim Ridout (viola), now a BBC New Generation Artist, in a Beethoven quintet.
The concert ends with a sextet, Tchaikovsky's lyrical Souvenir de Florence with the addition of Björg Lewis (cello). Don't miss this charismatic ensemble!
WHY? Hear one of the UK's top string quartets combine with other top performers to play sublime music

Maidenhead Music Society's website