D
T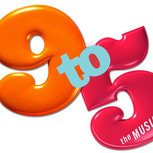 9 to 5 The Musical
West End and Broadway Smash Hit 9 to 5 The Musical comes to Maidenhead.
With music and lyrics by Dolly Parton and book by Patricia Resnik, the show is based on the 1980 hit movie.
Pushed to boiling point, Violet, Judy and Doralee concoct a plan to get even with the sexiest, egotistical, lying, hypocritical bigot that is their boss. They dream up a scheme to
get even with their boss Franklin Hart! With Hart otherwise 'engaged' the 'girls' give their workplace a makeover and take control of the company!
WHY? This hilarious story of friendship and revenge is outrageous, thought-provoking and even a little bit romantic
Courtyard Theatre
£19 (Wed and Sat 2.30pm), £18 conc (Wed and Sat 2.30pm), £20 (Thur, Fri and Sat 7.30pm)
Under 16s must be accompanied by an adult. Some adult humour, bad language and mild nudity
D
T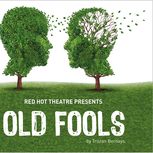 Old Fools
The bittersweet story of Tom and Viv: their love, and the life they've shared together – from first spark to dying light…but not necessarily in that order.
WHY? A surprising and touching play about one couple's experience of Alzheimer's which rejoices in living in the moment and shows how memories constitute romance
Studio
£14 | £12 conc