M
S
O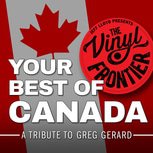 The Vinyl Frontier: Our Best of Canada
Hosted by Jeff Lloyd.
A tribute to our dear friend Greg Gerard.
Ten people will play a favourite record with a Canadian connection in memory of a lovely man who loved Norden Farm, the Vinyl Frontier and loved his country's music too.
Studio and live stream
£8
M
C
O
St John's Chamber Orchestra
We are delighted to present the first orchestral concert at Norden Farm since January 2020.
Yehuda Inbar (piano)
Oliver Simpson (cello)
Nigel Wilkinson (conductor)

Mozart Overture The Marriage of Figaro
Mozart Piano Concerto No.21 in C, K.467
Dvorak Rondo in G minor, Op.94
Beethoven Symphony No.7

Yehuda Inbar last played at Norden Farm in 2019. His sophisticated pianism will have a perfect outlet in one of the most famous of all Mozart's piano concertos, with its magical slow movement.
The programme also includes a showpiece by Dvorak, featuring a young prize-winning cellist, and Beethoven's uplifting Seventh Symphony, the start of a projected Beethoven symphony cycle.
Courtyard Theatre and live stream
£18 | £16.50 | £5 under 18s