E
O
F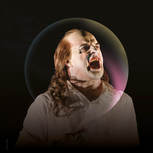 Glyndebourne: Saul
210 mins.
Recorded in 2015. David has vanquished the giant Goliath, but not everyone rejoices in his victory. Jealous of the young warrior, King Saul turns against him. Handel's vision of a Lear-like king is astonishing in its psychological complexity.
WHY? 'Music-theatre at its knockout best' ★★★★★ Daily Mail
'Utterly enthralling' ★★★★★ The Telegraph
Click here to read the full review.

£15