F
E
O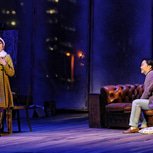 La Boheme on Sydney Harbour
150 mins
Encore screening of Opera Australia's glittering production from the Handa Opera on Sydney Harbour. Puccini's beloved classic – the original bohemian love story – has long captivated audiences around the world. His music swells with love, soars in ecstasy, crackles with jealousy and cries with heartache.
WHY? Lavish sets and costumes transform the harbour-top stage into a romantic Paris winter
'The performances are excellent across the board and the musical elements come together beautifully' ★★★★ Time Out
Click here to read the full review.
£15
M
O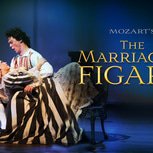 The Marriage of Figaro
A truly special opportunity to enjoy this wonderful and powerful Mozart opera.
It recounts a single day of comic madness in the palace of Count Almaviva near Seville, Spain. Fully staged, traditional costumed under the outstanding professional direction of Fraser Grant and the excellent orchestra lead by Music Director, Lindsay Bramley.
WHY? With a full cast of outstanding professional soloists and the excellent WEO Chorus
Courtyard Theatre
£20
F
E
O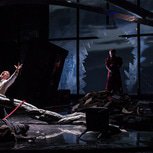 ROH Live: Die Walkure
280 mins
Live screening (Sunday). The second opera Richard Wagner's epic Der Ring Des Nibelungen. Among the musical fireworks and Norse mythology, at the centre of this opera are the unforgettable characters and the complex entanglements between them.
WHY? Antonio Pappano, Music Director of The Royal Opera, conducts an international cast
£15